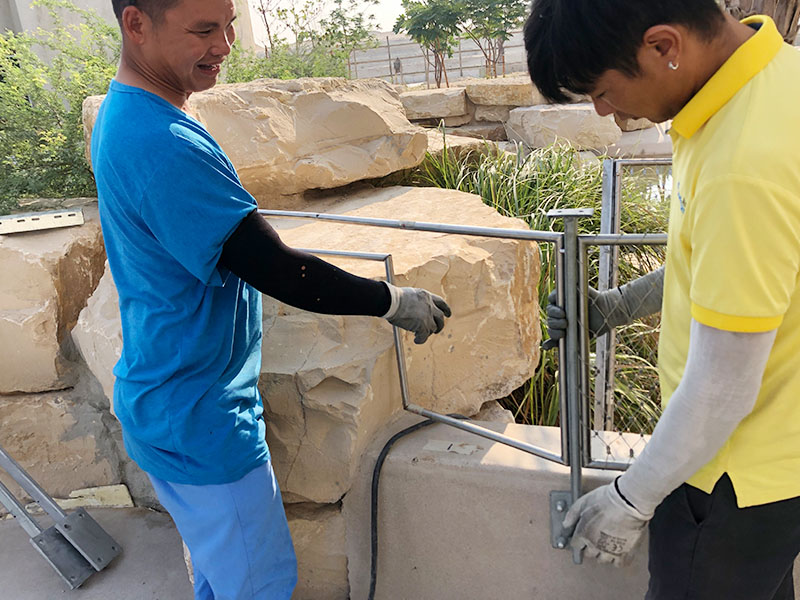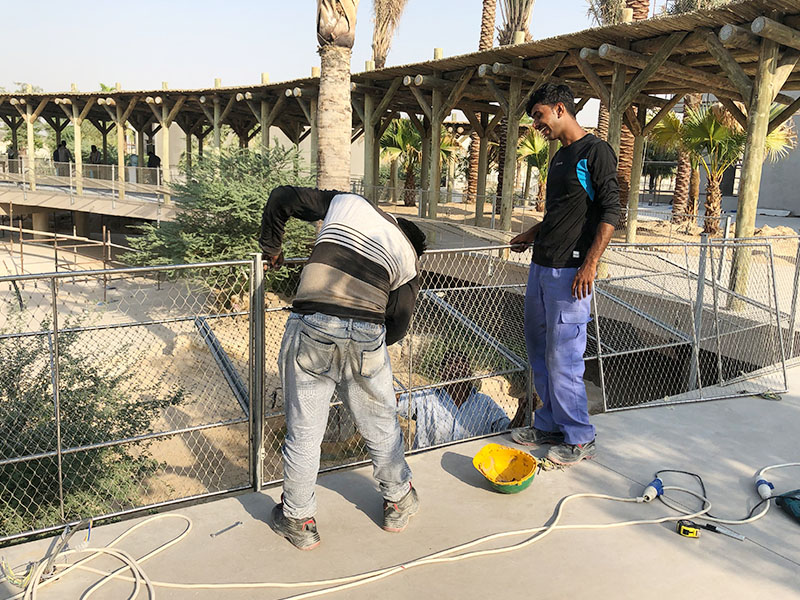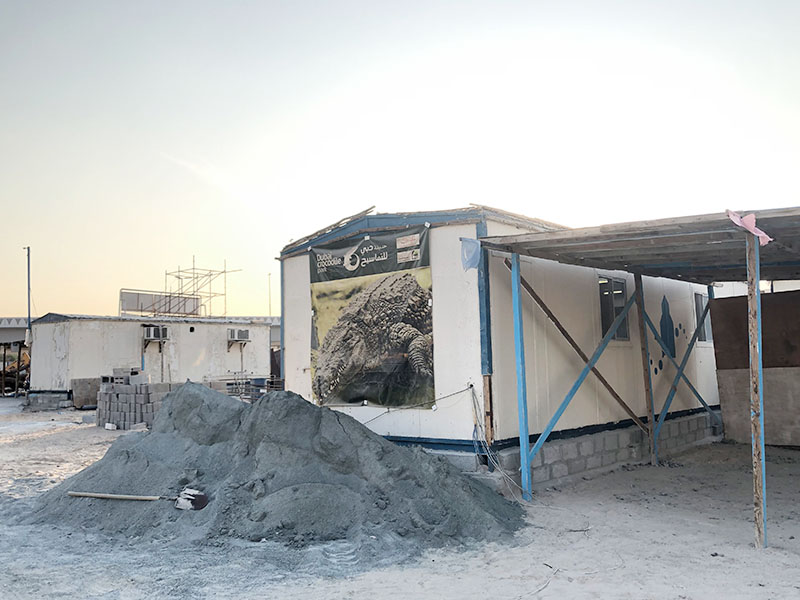 This project is located at Duai, name Crocodile Zoo.choose prefabricated rope mesh round tubular frames design.we assembled the mesh on frame at factory.
The custom install the frames on metal structure. but some irregular place,they afraid measure wrong dimension.
By customer required, Candurs dispatch welder and other skilled technicians go to Dubai. help them measure the dimension,weld the frame.binding the mesh on frame etc.
It cost 1 month, all mesh panels is finished. The customer is experienced our professional and service.
Here thank our custom provide the wonderful service for us.we really feel the respect. we also need to thank the friends from India,Pakistan.As yours help that makes us finish the job earlier.
Candurs
2019